The Specialists of the South, Inc. offers a wide variety of interior decorating services. Should you need a room make-over or need help with your entire house, the Specialists of the South can help.
Let Us Bring Focus to Your Project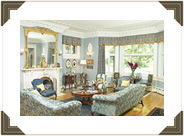 We can help you select that focal point to begin your project. Many times, fabrics are the best starting place. Paint colors can then be chosen to complement fabrics and a plan starts to take form.
Furniture placement is an important aspect to the overall development of your design plan. Many times, furniture can be moved from another room to satisfy a design need. Should you desire to purchase any new pieces of furniture, we offer Broyhill and Thomasville products, among others, for you to select from. We also have partnerships with companies that offer frames that can be "sprung up" or "built up" to your desired design.
If you desire hands-on help with your purchases, our interior decorator can accompany you on a buying trip locally or out of town. Whatever the need, we can help you take your job from "blah" to "WOW."
Whether it is guiding your purchase, constructing your elements, or placement, the Specialists of the South are there to assist in any way that we can. Specialists of the South can help bring your project together through the use of the following: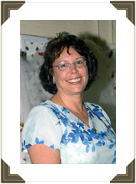 Fabrics

Paint Colors

Furniture

Upholstery

Drapery Treatments

Pictures

Paintings

Lighting
Let us know how we may assist you with your interior decorating needs. Remember the Specialists of the South is able to take your project in stages. The Specialists of the South is trained to bring your decorating ideas to life. No ideas…no problem...we have plenty to suggest.
The Skill, the Style, the Specialists.