The Specialists of the South, Inc. has handled insurance and moving damage estimates and claims in the area for over 30 years. We offer reliable and dependable service in settling claims and are trained in the way to communicate claim information to third parties. Our computer program was specifically designed to transmit information in a concise way to insurance and moving claims adjusters.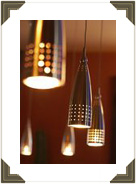 The Specialists of the South are also a designated Restoration Center for Northwest Florida. We have received this designation through successful application and proof of our experience in handling the restoration of furniture.
Furniture Repair
The Specialists of the South can conserve as well as refurbish your antique furniture. Our staff has the training and experience to ensure the proper conservation of your antique furniture. in fact, our staff upholsterer has 30 years experience in the upholstery of furniture. The Specialists of the South are able to handle the most complicated repairs and upholstery work on furniture. Our team at the Specialists of the South strive hard to merit your confidence and give each job the attention and level of experience it demands.
Claims Service
The Specialists of the South offers a full claims service. Our customers do not have to run here and there to secure multiple estimates to substantiate a claim. We are your one stop shop for claims estimates and repairs.
The Specialists of the South is a member of the Claims Prevention and Procedure Council of the Moving Industry.
Should your claim require the services of an appraiser, there are two certified appraisers on the staff of the Specialists. They are both certified by the International Society of Appraisers in Appreciable Residential Contents.
The Skill, the Style, the Specialists.