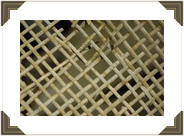 Our skilled staff at the Specialists of the South is able to repair almost any piece of wood or metal furniture. We routinely offer services for furniture repair of the following:
Recliner and Chair Repair

Wicker Repair

Rattan Repair

Bar Stool Repair

Office Chair and Furniture Repair

Upholstery
We've Got Your Furniture Repair Needs Covered
The repair of recliner and office chair mechanisms and the stabilization of all types of chairs is one of our particular areas of expertise. Office chairs are repaired with a speedy turnaround, and other office furniture including file cabinets can be repaired. Additionally, we repair sleeper mechanisms. Mechanisms, whether electrical or mechanical, are no problem.
Wicker and rattan furniture repairs are routinely done at the Specialists of the South. Machine and hand cane is available for the repair of your seating furniture and can be done quickly in case a rush job is required. Wicker chair wraps or the repair of intricate wicker furniture patterns are no problem for the Specialists of the South.
Our repair staff is utilized in rebuilding damaged veneer and/or replacing parts and pieces on your furniture. Whatever skill level your project demands can be met at The Specialists. We pride ourselves on our problem solving abilities.
Our 30+ years in business has allowed The Specialists to accumulate an inventory of parts and hardware. This often assists us in repairing your furniture.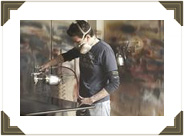 Experience and Professionalism Counts
Our staff can frequently assist you in securing discontinued or hard-to-find parts and pieces for the repair of your furniture.
The Specialists of the South can prep your furniture before an anticipated move and provide a pre-move inspection with photographs to provide proof of condition.
We, here at the Specialists of the South, enjoy bringing your furniture back to life.
The Skill, The Style, The Specialists.